Orgullosa de ser la primera Máster de España y de habla hispana en el mundo de la técnica Nanobrows PMU, de PHIACADEMY, la mejor academia internacional.
Yo soy Susana Morales, maquilladora profesional desde 2010 y apasionada por el mundo de las cejas, empiezo mi formación en 2017 como micropigmentadora.
Mi gran pasión por este mundo ha hecho que no pare de formarme con los profesionales más reputados, viajando a países como Rumanía, Alemania o incluso Azerbaiyán, para ofrecer a clientas y alumnas las técnicas más avanzadas del mercado.
Llevo más de 3 años formando a otros profesionales y además, de ser la primera Máster
de España y de habla hispana del mundo de la técnica Nanobrows PMU de la academia
internacional PHIACADEMY, también soy Royal Artist de PhiBrows ( MICROBLADING) , y
Artist de Phicontour, además de Powderbrows, Speddy Lips , Microneedling Phibright y
Phiremoval.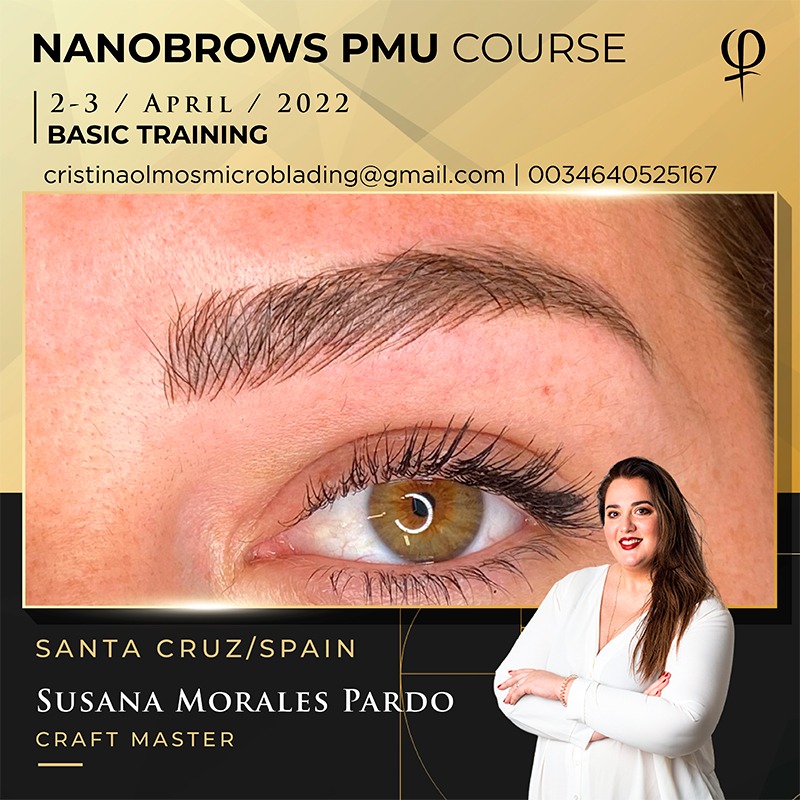 Abril
2-3
Educación Online
Mayo
9-10
ELEVA TU TÉCNICA A OTRO NIVEL
Todo lo que debes saber sobre el curso
de Nanobrows PMU
Nanobrows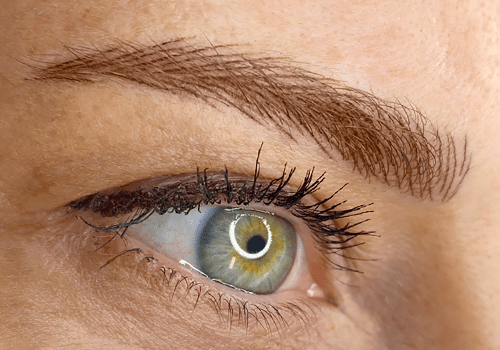 Esta técnica se basa en crear trazos de micropigmentación tan naturales y realistas como si se hubiera nacido con ellos. Es una técnica semipermanente que imita el pelo de la ceja natural, con la que además podremos añadir zonas sombreadas para emular partes más densas de las cejas.
¿QUÉ APRENDERÁS?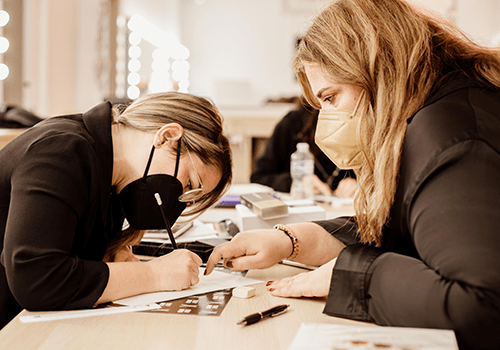 Conocimientos teóricos y prácticos, para comprender la técnica NanoBrows PMU.
• Conocimientos avanzados sobre la piel.
• Cómo trabajar según los estándares de
higiene.
• Todo sobre los pigmentos y cómo elegirlos.
• Conceptos básicos de la forma y simetría
usando la proporción áurea.
• Comprender la forma de la cara y el diseño de
las cejas.
• Anatomía de las cejas.
• Practicar sobre papel y látex.
• Cómo lograr resultados de apariencia natural
• El uso de PhiBrid Disk
• Cuidados posteriores, retoques, y mucho más.
¿CÓMO LO APRENDERÁS?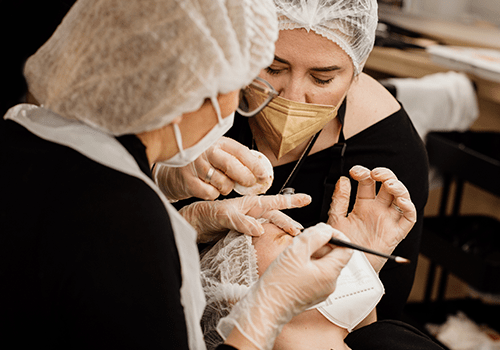 Obtendrás 2 días de entrenamiento presencial en los que verás:
• Práctica en látex
• Práctica en modelo real
• Parte Teórica
BENEFICIOS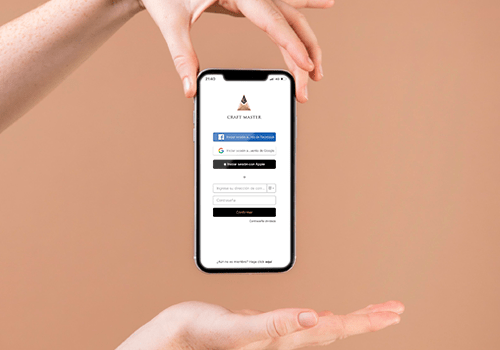 Tendrás acceso total a la plataforma CRAFT MÁSTER en la que contarás con:
• 6 Meses de soporte online.
• Contacto directo con tu Máster para aclarar cualquier duda.
• Toda la información del curso en un solo click.
• 12 niveles que, una vez superados con éxito, te hará trabajar sin miedo.
• Correcciones de los niveles por tu Máster, con posibilidad de mandar fotos, texto y audios para que no tengas dudas .
Aprende con Nosotros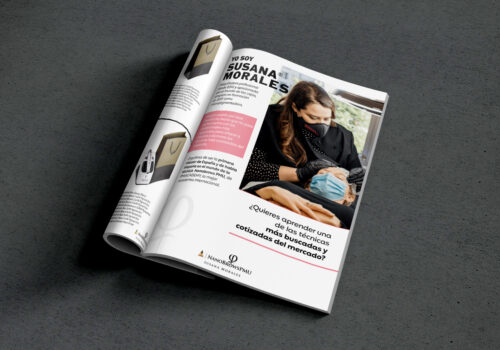 Si deseas más información descarga nuestro dossier
Quiero más información
Get yourself a MaxCoach ID?
Take your interest and register an online class today to enjoy life fully
Succeed with MaxCoach
Frequently asked questions
How to register online?
Enrolling in an online class is easy. At MaxCoach, we serve several categories of online learners. Select the student category that you identify with to get started.
How do I customize my account?
In order to customize your account's information, just log in with the provided passcode and change the info. 
How do you process my information?
Your data will be kept private and secure on our database. No illegal use without prior notice.
How do I contact support?
You can contact our help center or any contact method (phone call, email or appear at our office) to get help. 
How to cancel my membership?
You just need to submit a membership termination request, we'll proceed within 24 hours.
How can I get a discount?
Learners can get a discount by coupon or voucher. If you have one, fill in the code box before making any payment.